Hi Everyone,
Fall is coming—I promise. It's just that in August, cool weather and falling leaves seem so very far away. My next release is coming, too. Home for the Baby's Sake will be on stands in paperback September 29th and available in eBook on October 1.
Growing up, I was quite the diva. I wanted to be a great actress and I loved nothing so much as prancing around the house in cat-eye sunglasses, making exaggerated kissy faces in mirrors and calling myself Gloria Grandhaven. I actually did study theater in college. And in my early twenties, I drove cross-country in a VW Bug with my first husband and my cat named Alice to make it big on Broadway.
Yeah. That didn't happen. But I still love everything about the theater and it's that first creative passion of mine that inspired Hailey Bravo, whose love story unfolds in Home for the Baby's Sake. Hailey's an impresario of the neighborhood. Her dream is to spend her life creating community theater and give every kid in Valentine Bay a role. She's finally found the perfect venue to make her dream come true—her town's old movie palace.
Too bad real estate mogul and hot single dad, Roman Marek, has just bought the theater and has other plans for Hailey's dream venue. The two are sparring and competing for dominance from day one. Who will win? Well, it's a romance so let's hope they both do.
Check out the links under the adorable cover to read the first chapter and order your copy—and until next month, stay safe and well and take time for yourself to get swept away in the books you love.
Happy Reading,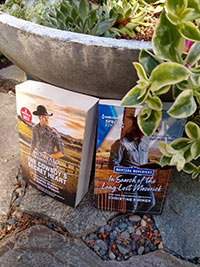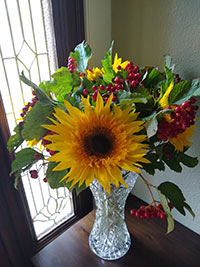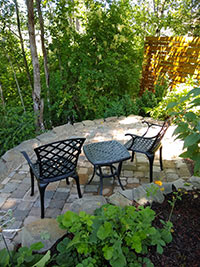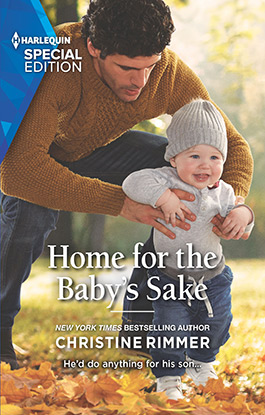 ---
Posted by Christine on Monday, August 17, 2020