Hi Everyone,
How about a cover reveal, first chapter and buy links for my next Bravo family story, Hometown Reunion? Here you go.
This one is Jobeth Bravo's story. Many of you may remember Jobeth from the very first Bravo books. Her mom, Tess DeMarley, married Zach Bravo in the third Bravo story, PRACTICALLY MARRIED. Jobeth was eight at the time and Zach adopted her. Now she's a grown woman with an adopted daughter of her own—and the boy who loved her and left her sixteen years ago is back in town. I can't wait to share this all-new Bravo family story with you when it goes on sale at the end of February.
For now, there's The Christmas Cottage to curl up with this holiday season. This is the final story in my Wild Rose Sisters trilogy and can definitely be read as a standalone.
Here at my house our Nueske's Thanksgiving ham will be arriving at my door any day now and I'm already looking forward to Black Friday shopping and getting down all my treasured ornaments to decorate my Christmas tree. But the best part of the holidays for me is the chance to get together with the people I love, to share Thanksgiving and Christmas with family, to go out with friends for a festive dinner or an intimate lunch. There's just such a feeling of warmth and goodwill right now. On the brink of the holiday season, I'm really feeling the joy.
Until next month, happy Thanksgiving to all—and a stack of great books to keep you turning those pages!
Yours always,

Click here for last month's news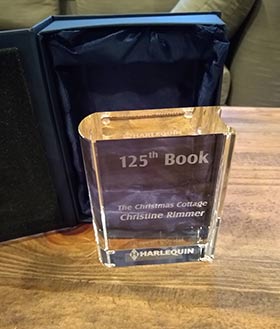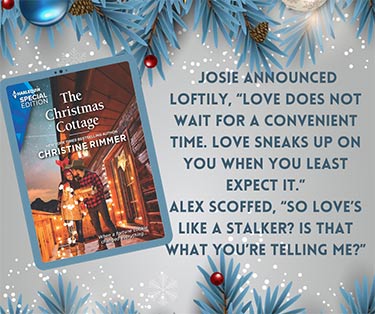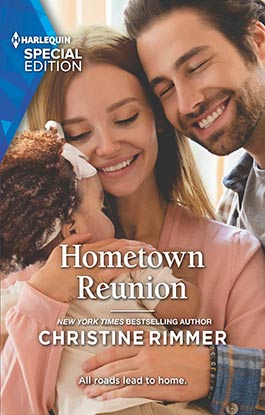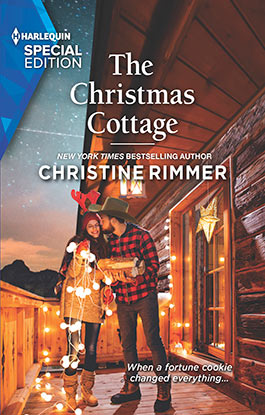 ---
Posted by Christine on Wednesday, November 16, 2022