Hi Everyone,
The news around my house is that I've finished the manuscript for THE RANCHER'S SUMMER SECRET, my upcoming July 2021 release, and turned it in to my editor in New York.
I've written more than a hundred romances and yet somehow, bringing a book to its proper conclusion and sending it off to be published never gets old. I always feel such a wonderful sense of accomplishment when the book is finally winging its way to my editor in New York. Occasionally things do get very rocky during the writing process, though. More than once over the years, stuck on a snag in the story and not sure how to make it all work out, I've asked myself how I ever thought I could be a writer. But so far, I'm always satisfied with my work in the end and overall, I love shepherding each hero and heroine to their own, one-of-a-kind HEA.
I write my books several months ahead of their release dates, which means at Christmastime, I'm writing 4th of July scenes, with fireworks lighting up the clear blue summer sky. Then in the first months of the year, I write the fall book, where the leaves are changing color and everyone's getting ready for Halloween and Thanksgiving. The May release I write in early fall, so I'm never actually writing the season I'm living in. This works great for me—or it has, for the past few years.
2021 will be a little different. I'm cutting back my writing schedule by one book per year. That means you'll be getting releases from me in May, July and November of 2021. Essentially, I'm skipping the fall book, which makes me a little bit sad.
But cutting out one release per year gives me time in my life to relax and explore a little. Like most writers, first and foremost, I love to read. I want more reading time. I want to lavish more attention on my garden, maybe travel a little—mostly here in the West. I want to brush up on my social media skills (Okay, those are minimal, so what I mean is, get a few social media skills.

) I also want to spend more time with the hubster and my family. Will I love having extra time to live in the real world? I'll have to keep you posted on that….
In terms of future books, coming in May 2021 you'll have Finn Bravo's story, THE LAST ONE HOME. This is the final book in my Bravos of Valentine Bay series, wherein Finn, lost in Siberia at the age of eight and now a successful New York businessman named Ian McNeill, finally comes home. It's bittersweet, this reunion between Ian and his Bravo birth family. I cried a lot writing Finn's story and felt so completely satisfied by the ending. I hope you'll feel the same and you can be sure I'll be posting more info as we get closer to release.
Here's to the end of COVID-19 in 2021. Until then, read a lot, mask up and stay safe and well.
Lastly, I want to wish you the merriest of Christmases and a truly happy New Year!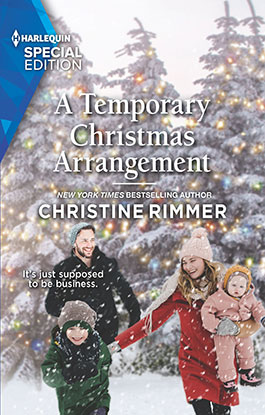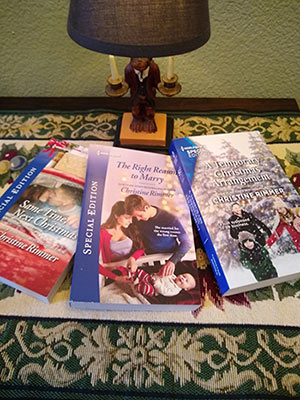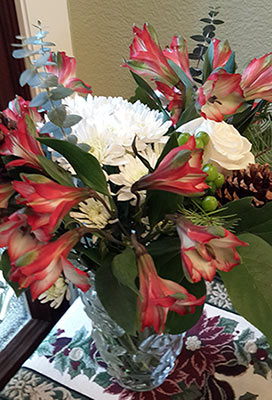 ---
Posted by Christine on Thursday, December 17, 2020