Hi Everyone,
Cover reveal? I love those. This one's for the all-new Montana Mavericks story coming up this summer.
SUMMER NIGHTS WITH THE MAVERICK is book one in an all-new six-book Montana Mavericks series written by top Harlequin Special Edition authors. I think this cover perfectly captures the magic and yearning between two people who keep telling themselves they're just having fun and it's just for the summer, while deep down they both know they could have so much more. In this story, rancher Weston Abernathy has given up on love. But hardworking single mom Evy Roberts and her smart, sassy four-year-old daughter Lola are more than a match for the walls around Weston's heart. SUMMER NIGHTS WITH THE MAVERICK is on stands everywhere at the end of June. You can preorder it now wherever Harlequin books are sold.
On the writing front, I'm finishing up the manuscript for the final story in my Wild Rose Sisters trilogy. Book three is a Christmas story and I just got the news that it will be called THE CHRISTMAS COTTAGE. Alexandra Herrera is the eldest of three half-sisters. She's a brilliant, ambitious corporate attorney—and her whole life is about to change in a big, big way. As the book opens, Alex comes home to Wild Rose Farm for the holidays determined to forge a whole new direction for her future. The last thing she needs right now is a roommate—at least, not the one she's getting who just happens to be the unforgettable man she spent one night with last January…
Before I let you go, want a Wild Rose Sisters bookmark? Email me right here at christine@christinerimmer.com with your USPS mailing address and I'll send one right out to you.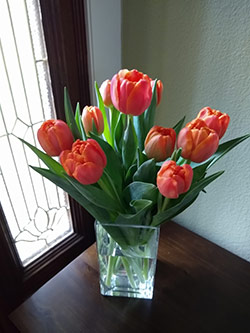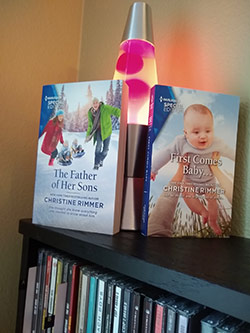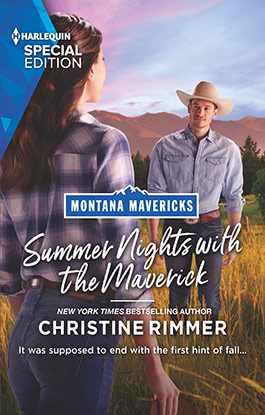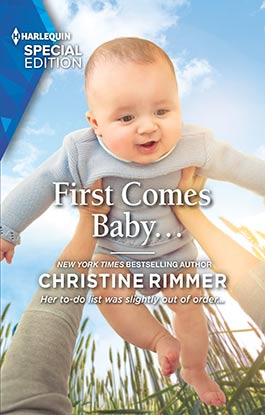 ---
Posted by Christine on Wednesday, March 16, 2022