Hi Everyone,
Home for the Baby's Sake is out now in both mass market paperback and eBook. You can get your copy everywhere Harlequin books are sold. Next up, for the holidays, is book 9 in my 10-book Bravos of Valentine Bay series, A Temporary Christmas Arrangement.
This is Harper Bravo's story. She's moving to Seattle in the New Year and her temporary neighbor, Lincoln Stryker, is going home to Portland. Neither of them needs romantic entanglements right now. But love has a way of changing everyone's plans.
As you can see, I've put up links for you. Just click beneath the gorgeous cover to read more about the book, check out Chapter 1 and preorder your copy.
As for real life, well, 2021 is coming up fast. And truthfully, as far as I'm concerned, it can't get here fast enough. I mean, seriously, this year has been far too exciting for me. The COVID-19 pandemic continues with no sign of flagging and I do hope you're all staying safe and well. The wildfires here on the West Coast were devastating. The Riverside Fire got pretty close to us and for more than a week, we stayed inside to avoid smoke inhalation. My heart goes out to those who suffered real losses in the fires.
But the rains have come at last and things are looking up again. I'm settled in my office here in Portland, Oregon, working on a Montana Mavericks story for July of next year. I've put out my fall wreath and I'm enjoying the brisk fall days, looking forward to the holidays and a whole new year.
Until next time, I'm sending good wishes to you and yours.
Take care and happy reading everyone,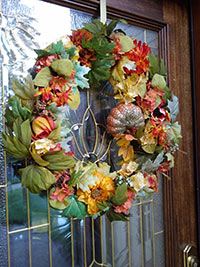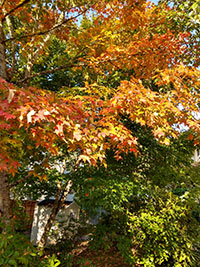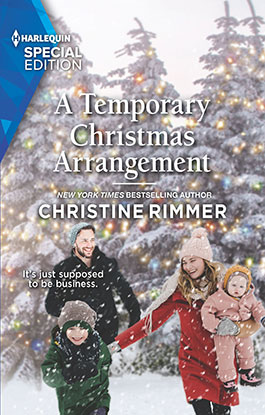 ---
Posted by Christine on Monday, October 19, 2020