Hi Everyone,
I hope this note finds you safe and healthy, with enough food in the pantry and your loved ones close—to your heart, if they can't be with you physically right now...
If you're on the front lines in hospitals, working on cleaning crews, making deliveries, manning the counter at the grocery store, driving truck or packing up goods to be shipped to those of us following stay-at-home guidelines, thank you. This world is better for your bravery and your service. If you're like me and actively practicing social distancing, stay strong and stay well. For those who are ill, I send my sincere wishes for a complete recovery.
Even in the time of COVID-19, there are a few things you can count on. Like book releases…
Their Secret Summer Family, book 7 in my BRAVOS OF VALENTINE BAY series, comes out this month. You can get it in paperback April 21st and it's out in eBook on May 1. In this story, Gracie Bravo, youngest of the Valentine Bay Bravos, finally finds the man for her. Leave it to Gracie to choose a guy who doesn't believe in love. A detective sergeant with the Valentine Bay Police Department, Dante Santangelo is nine years older than Gracie. He's a divorced single dad with 8-year-old twin daughters. Gracie and Dante's daughters bond right away. Owen, Dante's sweet-natured dog, falls in love with Gracie at first sight. It takes Dante longer to accept that Gracie is the only woman for him. But trust me, Gracie is up to the task of showing Dante Santangelo the joys of true love.
Click on the links at right to read more about the story, find out what readers are saying, check out the first chapter and get links to buy from all the major online retailers.
Until next month, I wish you health, happiness, and a lot of peace and quiet to get totally lost in good books.
Happy reading, everyone!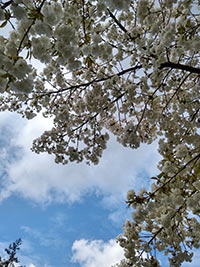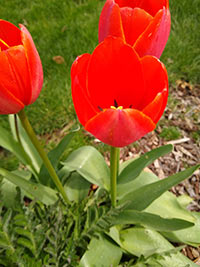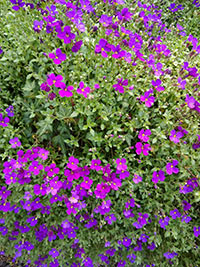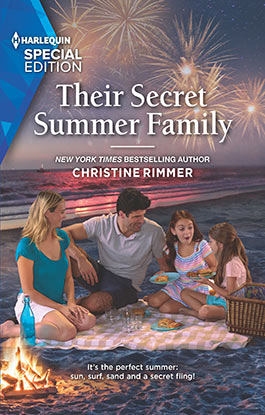 ---
Posted by Christine on Wednesday, April 15, 2020