Hi Everyone,
New release? Oh, yes. Hometown Reunion is out February 21st.
This is the first in my new series of stories about the Next Generation of my long-running Bravo family saga. Jobeth Bravo has it all—the home she dreamed of when she was a child, work she loves and a beautiful daughter of her own. She's happy with her life.
But when it comes to love, well, she's learned to accept that a woman can't have everything. She found love once, long ago, but it didn't work out. She married someone else—and that marriage was a disaster. Now her first love is back in town, and she's way too tied in knots about that. No, she has no expectation that she and Hunter Bartley might get a second chance at the love they lost. She just needs to get through his long visit without getting her heart broken all over again.
As for Hunter, he doesn't believe that he and Jo have a chance, either. But now he's back in the hometown that he left behind long ago, he can't seem to stay away from her…
Hometown Reunion is all about second chances. About finally getting it right just when you think you've fully accepted that you need to move on.
Like all my books, it's a story about the importance of family and the power of love.
Until next month, happy reading, everyone!
Yours,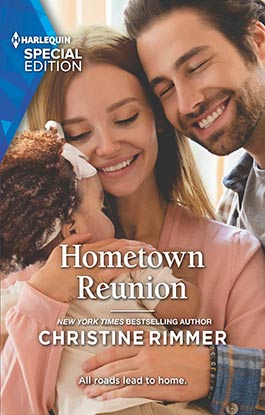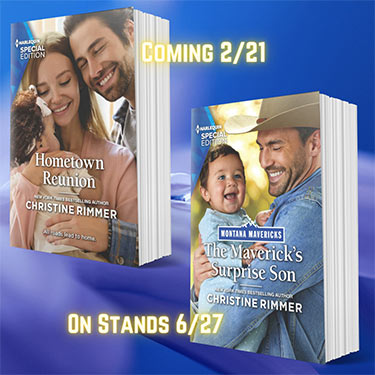 ---
Posted by Christine on Monday, February 13, 2023