Hi Everyone,
The holidays are fast approaching, and this month brings the release of my Christmas story, The Right Reason to Marry. Book 6 in my Bravos of Valentine Bay series, this one will be out in paperback November 19 and in eBook December 1.
This is Liam Bravo's story. When Liam finds out that Karin Killigan is about to give birth to his child, he wants to be there for her. He wants to marry her and make a family with Karin, their baby and Karin's 7-year-old daughter, Coco, and 9-year-old son, Ben. But Karin has been there and done that with the whole "getting married for the baby's sake" thing. That marriage ended in tragedy. She's not going there again. So yeah, Liam really has his work cut out for him. I have to say, I really love Liam. He's resourceful and tender—and just a very good man.
Are you traveling this holiday season? I'm staying home, having family and friends over for a casual Thanksgiving. We're sharing ham and bean soup and a whole bunch of other goodies. I can't wait.
Christmas will be here at home, too. I love this time of year. There's something about being all comfy by the fire with a tree decked with Christmas treasures gathered over the years that makes me absolutely certain, no matter how rough the past year has been, that everything is really just right with the world.
I hope your Thanksgiving is brimming with family love and lots of good food. And that you find a little time just for you to get lost in a great book.
Until December, all my very best,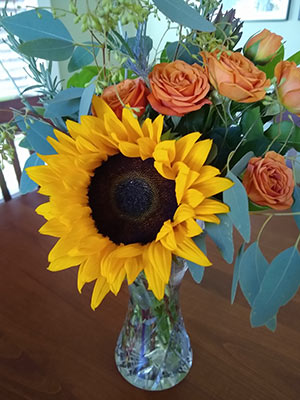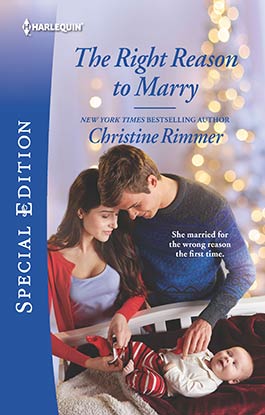 Click here for last month's news
---
Posted by Christine on Thursday, November 7, 2019