Hi Everyone,
Is this year zipping by or what? Here in Portland, Oregon, I'm hard at work on the series opener for next year's Montana Mavericks stories. It's a fun one, set in a whole new Montana town.
Working title for my book is IN SEARCH OF THE LONG-LOST MAVERICK. I have a hunky, charming rancher hero and a heroine who's been burned by love and is wary of sharing her heart again. There's also an old diary, found at the Ambling A ranch in this year's series. The diary holds the key to finding that long-lost Maverick. Yum!
As for what's going on release-wise right now, you can still get A Husband She Couldn't Forget in both paperback and eBook wherever Harlequin books are sold. Click the links at right to order, read a sample and find out what readers are saying about the book.
Also, this month, I've put up more information on my December release, The Right Reason to Marry. This is a Christmastime story—as I'm sure you can guess by the beautiful cover. Liam Bravo very much wants to marry the mother of his child. But Karin Killigan has already married once because of the baby. Liam will have to do better than "for the baby's sake" if he wants to put a ring on Karin's hand.
I hope your October is spectacular and you're making plenty of time to get lost in great books. Until next month, happy reading and all my very best,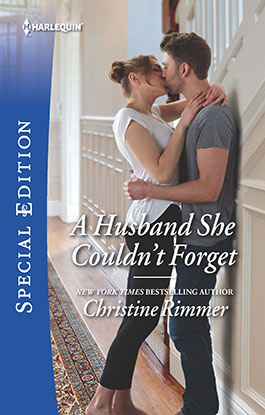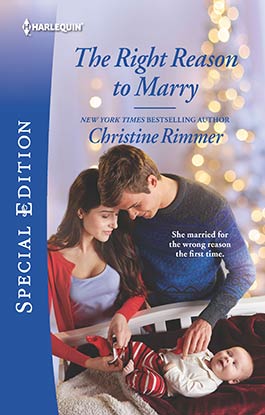 Click here for last month's news
---
Posted by Christine on Thursday, October 10, 2019