Hi Everyone,
This month, The Christmas Cottage will be available everywhere Harlequin books are sold and I can't wait to share it with you.
As you can easily guess from the title, this is a holiday story. Out of nowhere, Alexandra Herrera quits the high-powered career she's given her life to for the past several years. She can hardly believe she's done it and she needs time to deal with her sudden decision—and to figure out what to do with the rest of her life.
She comes home to Wild Rose Farm for the holidays to lick her wounds and decide on her next step. But right away, things get even more challenging. Weston Wright, her sister's husband's twin brother, needs a room for the holidays, too. And there's only one available. It's in Alex's cottage. And it gets worse. On the night of his brother's wedding to her sister, West and Alex got to know each other intimately.
Yep. It's going to be a super fun Thanksgiving and a truly memorable Christmas as Alex and West discover that sometimes a one-night fling can turn into something so much more.
With The Christmas Cottage, The Wild Rose Sisters trilogy is now complete. I've loved writing these books for you and I'm hoping a few hours with Alex and West will get you into the holiday spirit.
Before I let you go, want a Wild Rose Sisters bookmark? Email me right here at christine@christinerimmer.com with your USPS mailing address and I'll send one right out to you.
Until next month, happy reading, everyone!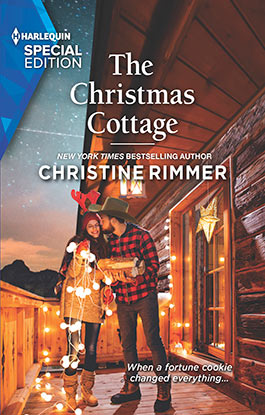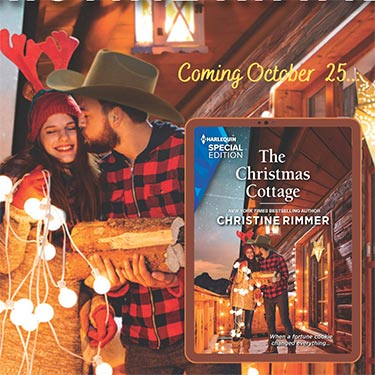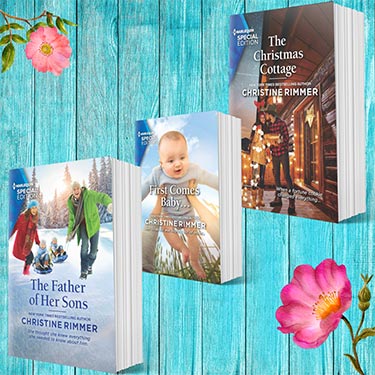 ---
Posted by Christine on Monday, October 17, 2022