Hi Everyone,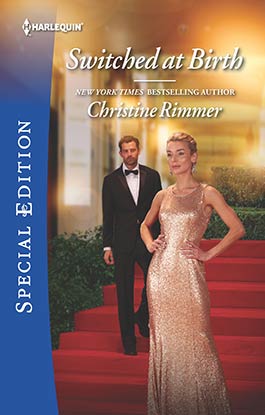 It's release time at last.

Out in paperback April 16 and in eBook, May 1, Switched at Birth is a sequel to last October's Almost a Bravo, but can definitely be read as a standalone.
Switched at Birth is Madison Delaney's story wherein she discovers that the mother and father who loved her so much weren't her birth parents, after all. She heads for Valentine Bay, Oregon to find the family she lost at birth—and in the process of exploring her roots, meets hunky shipbuilder Sten Larson, too. Click the links at right to find out more about this story, learn what advance readers think of the book and order your copy.
I hope April and May find you enjoying lots of good books and warmer days, too.
All my best until next month,

---
Posted by Christine on Monday, April 15, 2019