Hi Everyone,
Okay, it's July, but that's not stopping me from sharing this adorable holiday cover with you.
Isn't this the sweetest? THE CHRISTMAS COTTAGE is the final story in the Wild Rose Sisters trilogy. In this one, Alex, the oldest of the three sisters in the series, a hard-charging corporate attorney, decides to change her world in a big, big way. She comes home to Wild Rose Farm over the holidays to figure out what to do with the rest of her life—and ends up roommates with her sister's husband's brother, Weston Wright. I had the best time ever writing West and Alex's story. They are so much fun together and I think this cover captures the fun perfectly. Release date is October 25th, and you can preorder THE CHRISTMAS COTTAGE everywhere now. Please check back next month for all the info, buy links and a sample chapter.
And if you haven't had a chance to pick up Summer Nights With the Maverick, it's still very much available wherever Harlequin books are sold. This one's a great beach read—whether you're spreading your towel on a sandy beach at the seaside or under a tree by a cool mountain stream.
Until next time, happy reading to you all,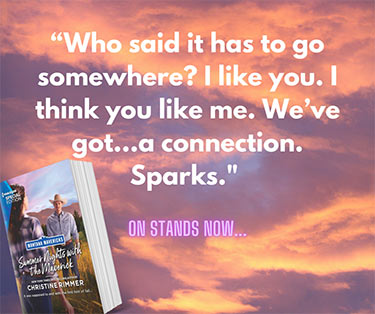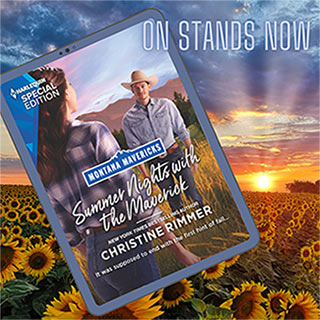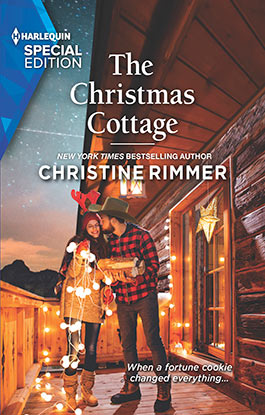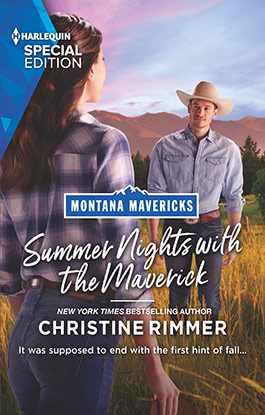 ---
Posted by Christine on Monday, July 18, 2022