Hi Everyone,
Release month at last! And I'm so excited that Summer Nights with the Maverick is on stands June 28.
In this kickoff to a new Montana Mavericks limited series, neither Wes Abernathy nor Evy Roberts is looking for love. Evy might risk her heart again—someday. But right now, she's got a daughter to raise and big dreams to fulfill. She's not willing to take a chance with her heart at this point. No way.
As for Wes—he's never falling again. He fell hard and deeply once and ended up with his heart in pieces and his pride in tatters. He likes his relationships casual and brief.
But you know how it is with love. Evy needs to learn that you can't put love on a timetable. And Wes has to realize that when it comes to Evy, "casual and brief" are not going to cut it. To round out this story of learning to love again, you'll meet Evy's adorable library-loving four-year-old daughter; Evy's wise and steady dad, Owen; a sweet rescue kitten and a brave and loyal pup named Archie.
Summer Nights with the Maverick is Book 1 in Harlequin's 2022 Montana Mavericks series, Brothers and Broncos. Read it as a standalone, or pick up Books 2 through 6, each by a different Harlequin Author, wherever Harlequin books are sold.
And until next month, happy reading, everyone!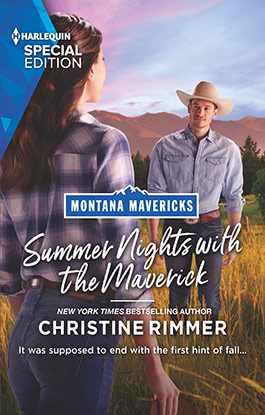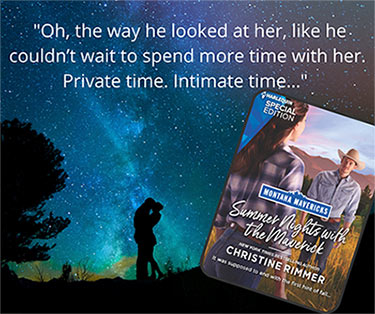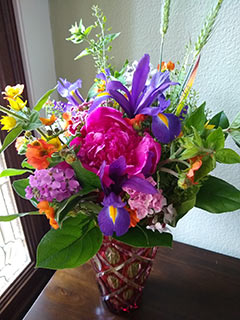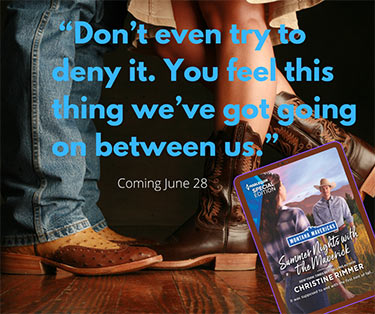 ---
Posted by Christine on Thursday, June 16, 2022