Hi Everyone,
It's release time again. I love when that happens.

Her Favorite Maverick, which is book 1 in the all-new Montana Mavericks series, Six Brides for Six Brothers, will be available in paperback on June 18 and in eBook on July 1.
Her Favorite Maverick is the story of single mom, Sarah Turner. After a series of crushing disappointments in love, Sarah has sworn off men for at least the next decade or so. But then she meets Logan Crawford. The sexy rancher is so hard to resist and she finds herself powerfully drawn to him—all the while promising herself she will not fall for the guy. Logan, though, is one determined cowboy and he's pulling out all the stops to lasso her heart. Click on the links below the sweet cover at right to find out what readers are saying about the book, check out an excerpt and order your copy.
If you dropped in last month, you know that AFTER THE STORM, the Brain Power Studios movie based on my Montana Mavericks story, Marooned with the Maverick, had its premiere on UPtv June 8. Did you miss it? It will air again on UPtv June 15 at 5 pm ET. And it will be available in stores July 2. Want a taste? You can view the latest trailer for the movie on YouTube here.
In closing, I'm sending you my best wishes for a glorious summer, including plenty of time to sit in the shade with a tall, cool drink and the kind of book that keeps you turning pages all the way to Happily-Ever-After.
Until next month, all my best,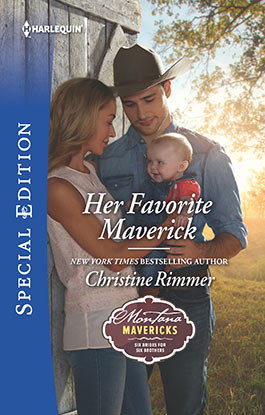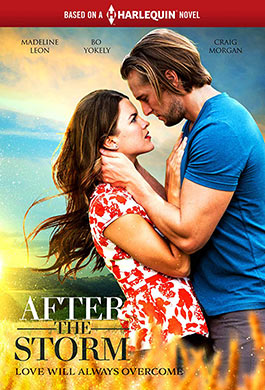 Click here for last month's news
---
Posted by Christine on Wednesday, June 12, 2019