Hi Everyone,
It's release time at last. A Husband She Couldn't Forget, Book 5 in my Bravos of Valentine Bay series, releases in paperback on September 17th and is available in eBook on October 1st. Click on the links beneath the cover image at right to read more about the book, check out the first chapter, find out what readers think of the book and preorder your copy.
Other news this month is the beautiful cover for my upcoming December release, THE RIGHT REASON TO MARRY. Isn't it the sweetest thing ever? In this story, Liam Bravo is determined to win the mother of his child, Karin Killigan, as his wife. But Karin isn't marrying Liam just because they have a baby together. She's been there, done that—and cried over it way too much. Liam will have to step up his game if he wants to get Karin to say yes this Christmas.
And recently, I flew to New York for a brief visit with the Special Edition editorial team at Harlequin. It was so great to get a little facetime with my editor and longtime friend, Gail Chasan. Below are a couple of pics taken during the visit, one of just Gail and me and the other of me with the team. L to R on that one: Susan Litman, moi, Gail Chasan and Megan Broderick. As for the sunflowers, they're just to make you smile.

Until next month, hope you're enjoying some cooling fall breezes and that you have a stack of great books or a bunch on your e-reader, the kind of books that keep you turning pages, unable to tear yourself away because you can't wait to find out what happens next.

All my best,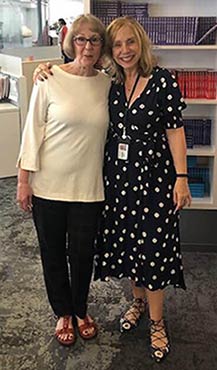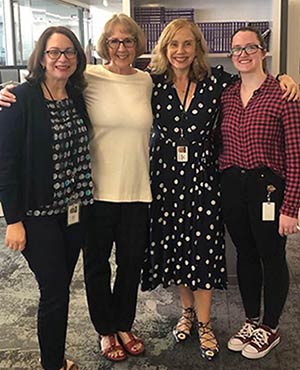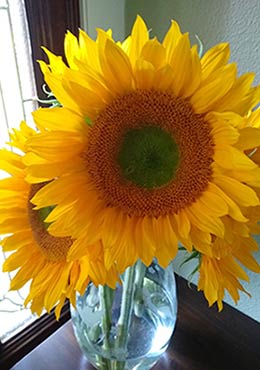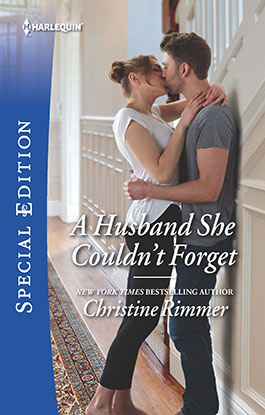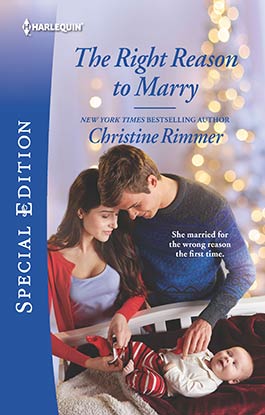 Click here for last month's news
---
Posted by Christine on Monday, September 16, 2019