Hi Everyone,
More info on the upcoming third and final installment in my Wild Rose Sisters trilogy? Absolutely!
The Christmas Cottage is the love story of Alexandra Herrera and Weston Wright. You may remember both of these characters from the other two books in the series. West Wright just happens to be the identical twin of Easton Wright, hero of book 1. And Alexandra is the oldest of the three half-sisters raised by their beloved Aunt Marilyn on Wild Rose Farm.
Alex has come home to the farm for Christmas to face the challenging task of figuring out what to do with the rest of her life. The last thing she expects is to end up roomies with her sister's husband's brother. It's awkward because it just so happens that Alex and West share a secret nobody else in the family knows. They both intend to keep that secret—and to keep their hands off each other.
But some secrets can be really hard to keep. As for not falling into bed together again… What can I tell you? That's a promise just begging to be broken.
Click the links at right to read more about the book, to check out Chapter 1 and to preorder online.
And if you haven't had a chance to pick up Summer Nights With the Maverick, it's still very much available at all the online outlets.
Until next time, happy reading everyone,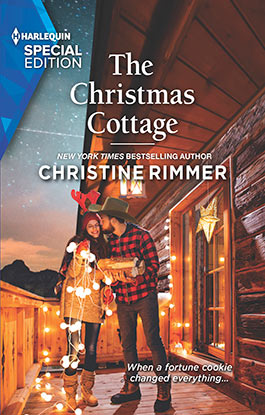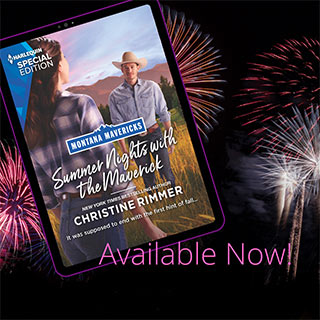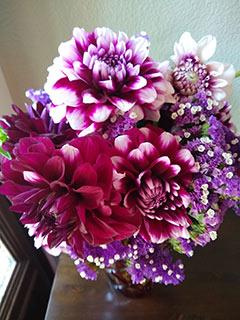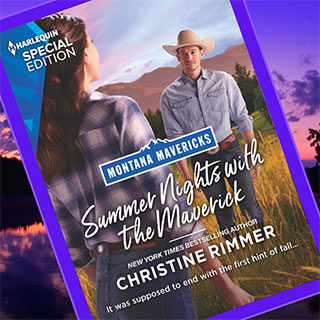 ---
Posted by Christine on Tuesday, August 16, 2022