Hi Everyone,
The news this month is all about my upcoming releases. I've got a cover reveal for you and some intriguing back cover copy. First off, though, you can get Her Favorite Maverick right now wherever Harlequin books are sold. Click on the links at right to find out what readers are saying about the book, check out an excerpt and order your copy.
As for what's coming up, October will bring you A HUSBAND SHE COULDN'T FORGET, the next book in the Bravos of Valentine Bay saga. Isn't the cover delicious? And the back copy reads…
The career she couldn't remember…

The marriage she couldn't forget

Aly Santangelo's car accident left her with no memory of the past seven years—not her move to New York, nor her divorce from Connor Bravo. Connor reminds the vulnerable beauty that they're no longer together, even as he lets her into his home—and his bed. But when unchecked passion leads to an unplanned pregnancy, Aly vows to play for keeps!
You can preorder A HUSBAND SHE COULDN'T FORGET at all the online outlets now. Next month, I'll be posting early reader reactions and the yummy first chapter.
December will bring my Christmas release, THE RIGHT REASON TO MARRY. I don't have the cover for that one yet, but I do have the back cover copy…
She turned him down. Twice.

Karin Killigan refuses to marry Liam Bravo solely for the sake of their pending baby. This time, the widowed mother of two is holding out for true lasting love. And even though she is knee-deep in kids and family chaos, Karin and Liam's attraction is hotter than ever, but Karin won't settle. Liam will have to prove he's in it for love if he wants a family for his baby's first Christmas.
You may remember Karin and her two sweet kids, Coco and Ben, from last May's Switched at Birth. Both children play major roles in THE RIGHT REASON TO MARRY, which is available now for online preorder. I'll be sharing the cover with you as soon as I get it.
And one more thing. If you missed the TV movie, AFTER THE STORM, based on my Montana Mavericks story, Marooned with the Maverick, you can pick it up in DVD now. It's also available On Demand from most cable providers.
Here in Oregon, the weather is summery and my garden is glorious. Hope you're staying cool and getting plenty of time to settle in with a good book.
Until next month, all my best,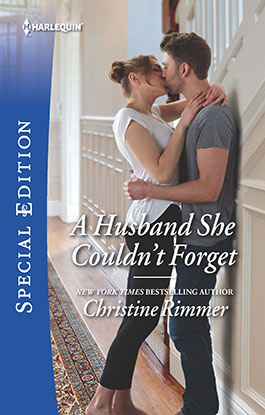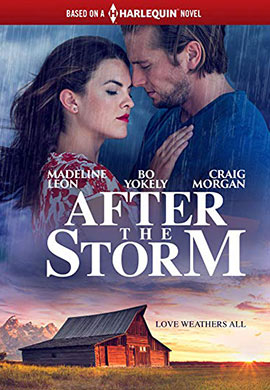 Click here for last month's news
---
Posted by Christine on Saturday, July 13, 2019